"It's not just enough to have a great quality mask; the fit and adjustment also have to be on point to work safely! Since April 2020, I have continued to troubleshoot and improve my masks and came up with helpful tricks along the way to make your experience as safe and comfortable as possible." 
– Karina
Be safe! How you should adjust your cloth mask
Congrats on being a proud owner of a Made by Karina mask.  Please follow these instructions:
 Center and adjust wire to contour your nose;
Tie ear loops; mask should fit snug but comfortable;
Fully extend mask under the chin;
Fabric should form a slight curve and sit flat against your cheeks (see below).
Are you experiencing gapping? Tightening the elastic ties will help you avoid excessive gapping on each side of your face.
Are your ear loops too long? You can slide out, shorten the elastic and tuck it back into the fabric as shown in this picture.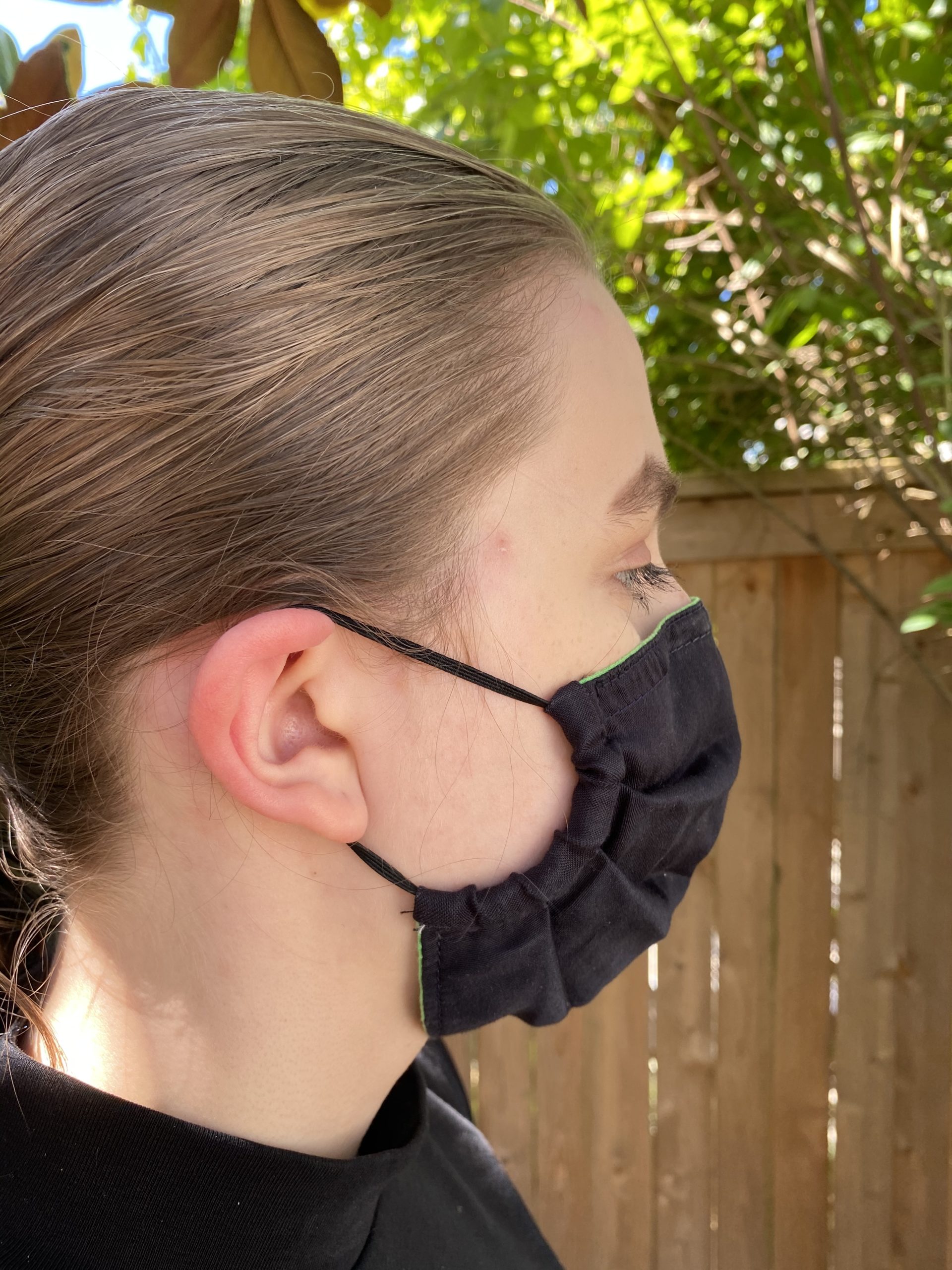 Watch my daughter Beatrice demonstrate how to properly adjust your face mask in less than 20 seconds.
Disclaimer
I am not a medical doctor. The opinions expressed here are my own and are solely based on my personal experiences and various readings related to face masks reports and publications from verified sources. My website, videos or Facebook posts are not a substitute for qualified medical advice.
Dry eyes are a common recurrence among maskers but, in most cases, it is pretty harmless. Taking a few extra seconds to properly adjust your nose band will help reduce the airflow escaping at the top of your mask when you exhale... thus helping you avoiding dry eyes....
read more